Galaxy Digital CEO Mike Novogratz recently hosted a webcast entitled, "Got Gold? Add Bitcoin

BUY NOW," the first part of which we covered in a previous article.
While the first installment addressed the economic fallout from COVID-19, this part will focus on the role of what Novogratz describes as inflation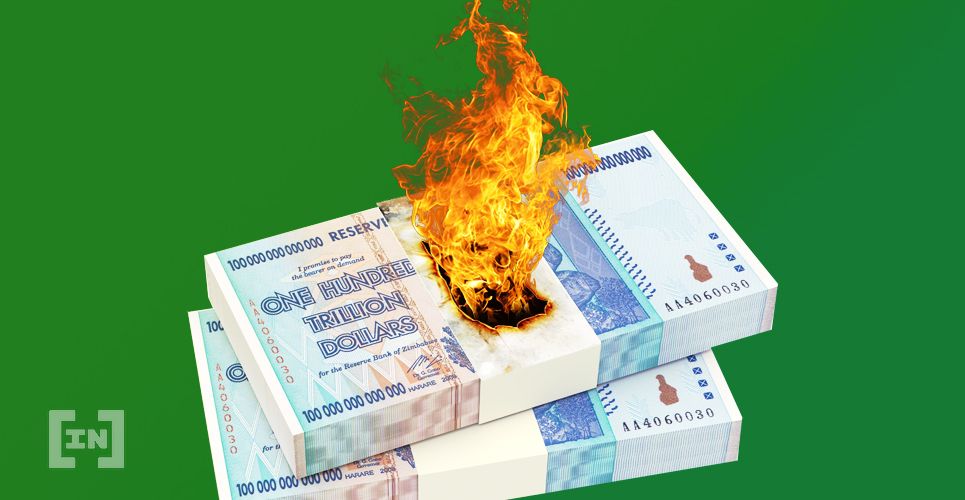 Most people who know anything about the economy have heard the word inflation. It is usually thrown around as a… More hedges during the economic recession, in particular Bitcoin and gold.
Novogratz, a former hedge fund trader, sees the world through the lens of a macro economic investor, which could be one of his secret weapons. According to him, "every portfolio needs to have inflation hedges" considering there is "money in essence growing on trees."
"We are entering a really unstable period. It's not going to be two weeks that it lasts, it's going to be years. I think gold and Bitcoin are setting themselves up for a multi-year bull market and quite frankly, the feeling that it's imperative they're part of portfolios is growing," said Novogratz on the call.
And while gold has "won the idea as a store of value," for reasons ranging from the fact that you can wear it or physically store total supply in a couple of Olympic-sized swimming pools, there may be a new sheriff in town — or at least a new deputy.
Novogratz owns some gold. But he also has more than 10% of his portfolio in Bitcoin, and there's a good reason for that. He explained,
"Having part of your portfolio in gold makes sense to me. I think what is unique about Bitcoin relative to gold is that you're getting the hard-asset story but you're getting it really early on in its life cycle."
Bitcoin, by way of comparison to its rival store-of-value asset, has only been around for a little over a decade. Its history is a spec of dust compared to gold's 3,000-year track record. And that's the beauty of the digital asset. Novogratz explained,
If Bitcoin were already as mature as gold, you wouldn't have a chance to buy it at these prices — at a $150 billion market cap and not $10 trillion.
Double-Edged Sword
While the nascent nature of bitcoin serves as one of its greatest strengths, it could also be its biggest weakness  when it comes to regulation. History may not be kind to the way that regulators have thus far treated the cryptocurrency community. But governments around the world are beginning to embrace the idea of a digital currency, including the PBoC and Federal Reserve, all of which bodes well for cryptocurrency adoption.
"We're in this transition now where at the same time we move from fiat to digital, we're debasing fiat. So both of those rays are drivers for Bitcoin adoption," said Novogratz.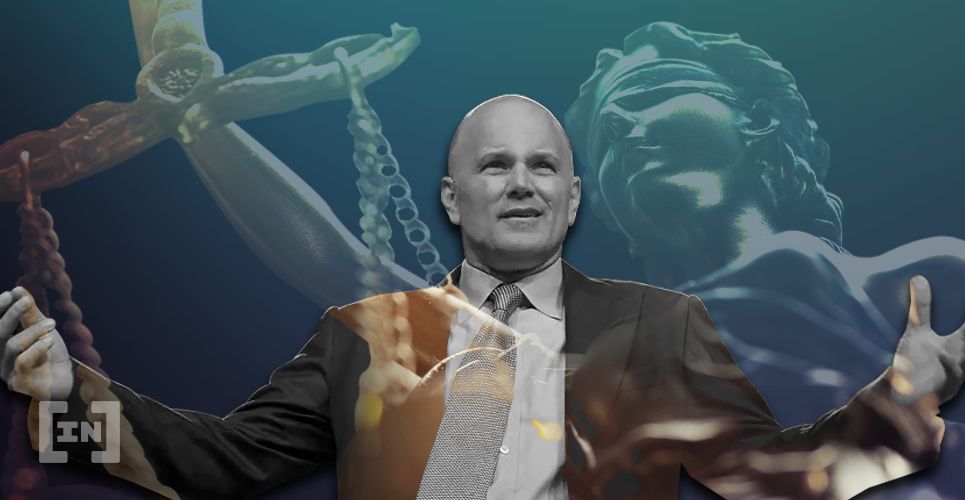 Bitcoin Adoption
One hurdle to Bitcoin adoption, he explained, has been that buying it is not as easy as calling up your broker and putting in an order. But with mobile apps like Robinhood, Square's Cash App and even Facebook Messenger entering the fray —, in addition to native cryptocurrency platforms — the infrastructure is only getting stronger.
And while the flagship cryptocurrency may have its risks, it is off to a running start.
"I'd step back and say it's the most unique and awesome experiment of the last 20 years. In 11 years, as a brand, as a social construct and store of value, Bitcoin is now owned by over 100 million people in every country across the world," said Novogratz, adding that even if everyone in the giant army doesn't own a full BTC, they own a piece of one.
Galaxy Digital also boasts a Bitcoin fund that they've designed for easy access, good liquidity and low fees using familiar brands such as Fidelity and the ICE to custody the funds, Bloomberg for pricing and E&Y for auditing, which should "give investors comfort." For those who are interested, the minimum investment is $25K.
There was a proverbial fire under the Galaxy Digital chief's feet for investors to move on Bitcoin sooner then later, before the herd — comprised of major hedge funds, endowments, and investment advisors — arrives. And from the evidence Novogratz is seeing, that herd is already on its way.
---
Do you want to Be In Crypto?Join our Telegram Trading Group for FREE Trading Signals,a FREE Trading Course for Beginners and Advanced Tradersand a lot of fun!

Images courtesy of Shutterstock, Trading View and Twitter.
Disclaimer. Read MoreRead Less
As a leading organization in blockchain and fintech news, BeInCrypto always makes every effort to adhere to a strict set of editorial policies and practice the highest level of journalistic standards. That being said, we always encourage and urge readers to conduct their own research in relation to any claims made in this article.
This article is intended as news or presented for informational purposes only. The topic of the article and information provided could potentially impact the value of a digital asset or cryptocurrency but is never intended to do so. Likewise, the content of the article and information provided within is not intended to, and does not, present sufficient information for the purposes of making a financial decision or investment. This article is explicitly not intended to be financial advice, is not financial advice, and should not be construed as financial advice. The content and information provided in this article were not prepared by a certified financial professional. All readers should always conduct their own due diligence with a certified financial professional before making any investment decisions.
The author of this article may, at the time of its writing, hold any amount of Bitcoin, cryptocurrency, other digital currency, or financial instruments — including but not limited to any that appear in the contents of this article.