Crypto assets have enjoyed solid, across-the-board gains across the board this week, driven primarily by massive, global monetary response to the coronavirus scare.
The Weiss 50 Crypto Index (W50)— a broad-based measure of the crypto industry — was up 13.67% over the seven days ending April 23.
Teaser: What's more, most leading crypto assets have now fully retraced their losses. Let me show you which market cap rose the most >>
What's more, most leading crypto assets have now fully retraced their losses suffered during a fierce crash last month. In fact …
Many—such as Bitcoin (BTC, Weiss T/A Grade "A") and Ethereum (ETH, Weiss T/A Grade "A") — are up more than 100% since their March 13 lows.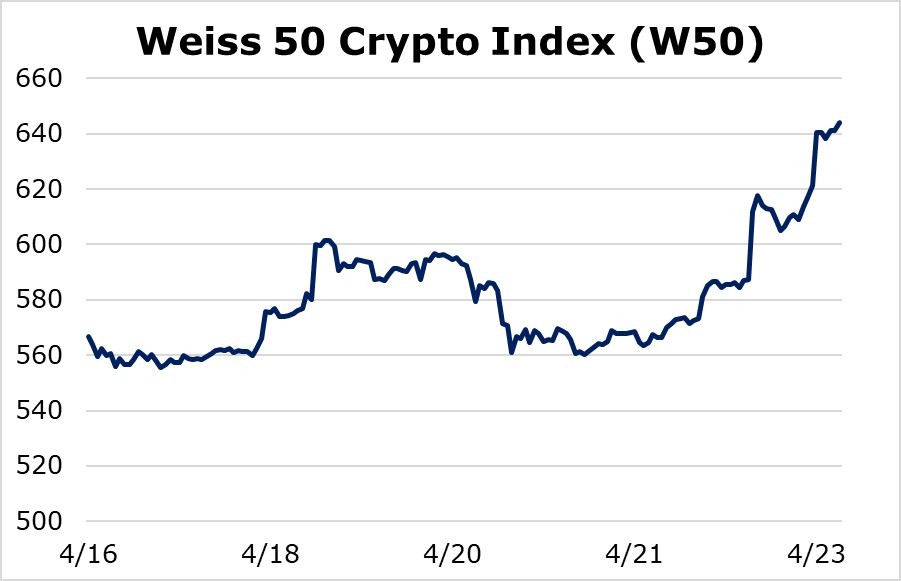 The Weiss 50 Ex-BTC Crypto Index (W50X) was up 11.44% on the week, a sign that Bitcoin, in particular, continues to drive performance for the whole industry.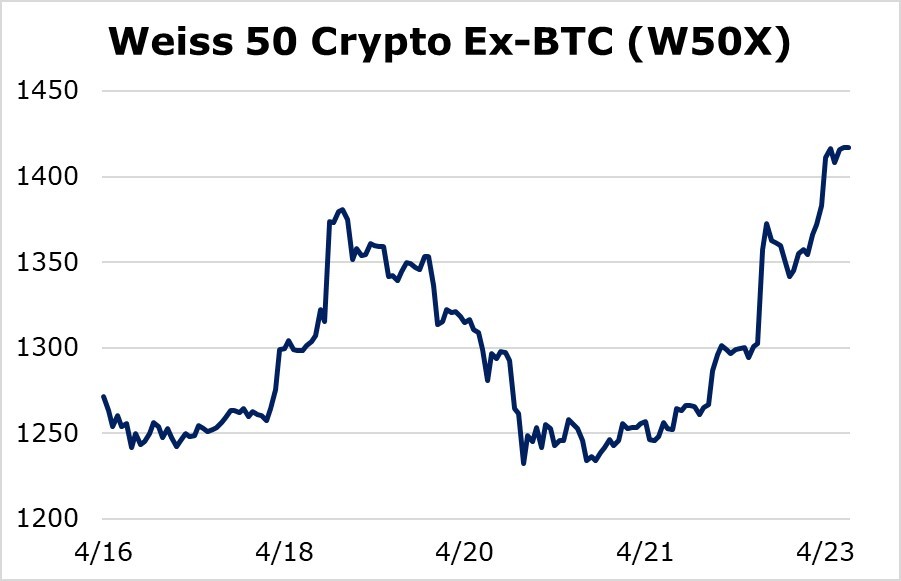 Splitting the sector by market cap, we see the following:
The Weiss Large-Cap Crypto Index (WLC) is up 10.8% on the week.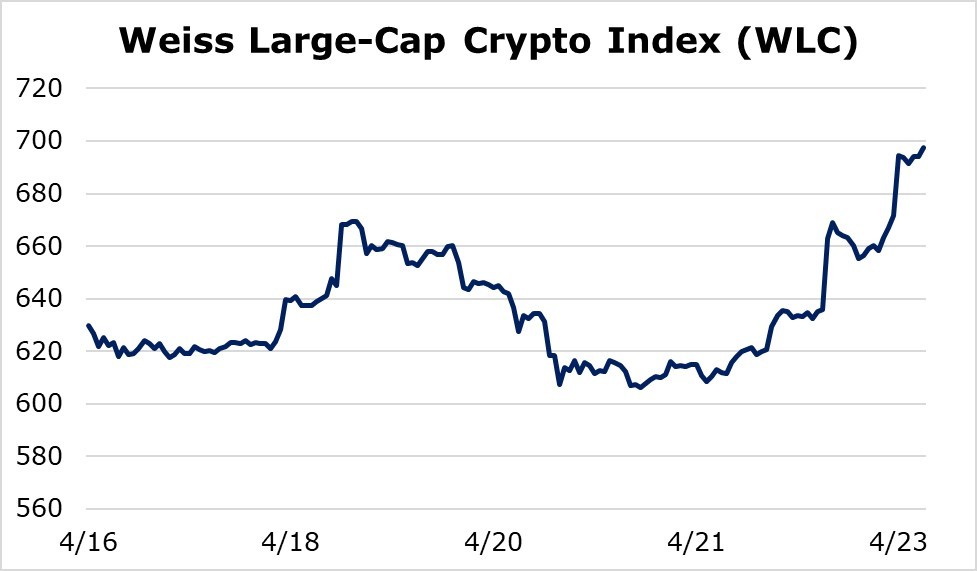 The Weiss Mid-Cap Crypto Index (WMC) is up 13.39%. And…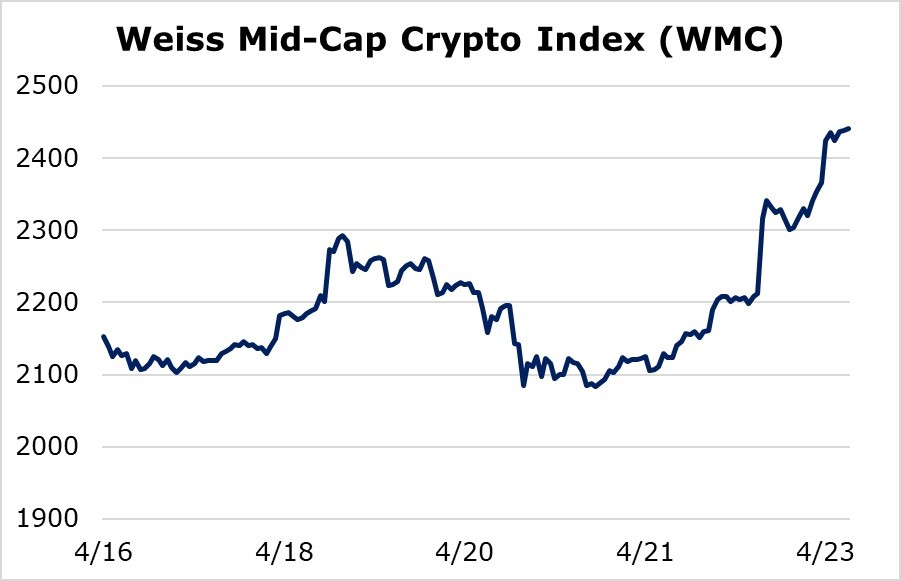 The Weiss Small-Cap Crypto Index (WSC) is up another 12.50% on the seven-day stretch ending Thursday.
Overall, it was another classic "risk-on" week in the land of crypto.
So, to better understand it, let's about what a "risk-off" environment really looks like:
The sell-off in stocks, bonds and other traditional assets from mid-February to mid-March was massive. It had all the hallmarks of a secular deflationary event.
Market participants sought to unwind leveraged positions they'd been accumulating for over a decade.
In response, monetary authorities around the world did what they do best: They fired up their printing presses andlaunched a fresh round of balance-sheet expansionunlike any in history, and with no end in sight.
That's an environment in which crypto thrives.
And despite any near-term corrections, it's precisely the fundamental backdrop that's likely to propel crypto to new all-time highs in the months and years to come.